I've had this blog post brewing for a while now, because I've been getting a lot of private questions and requests about it, so it's time to write it down in public, in case it helps you.
So the questions are:
1. Is the packaging discreet or is it immediately obvious that it contains jewelry?
Well, I think it's pretty discreet. I usually use two types of packaging, depending on the size of the order. If you only order one piece of jewelry, I will pack it depending on the size of the jewelry and according to your request (I will write about this later), and then put it in a plain, white envelope. There is nothing else on it, just a thank you sticker, but I do not mark that it contains Tiszi jewelry!
If you order more jewelry, I put the jewelry boxes or envelopes in a small brown box, which I also don't mark, it only has the courier label on it.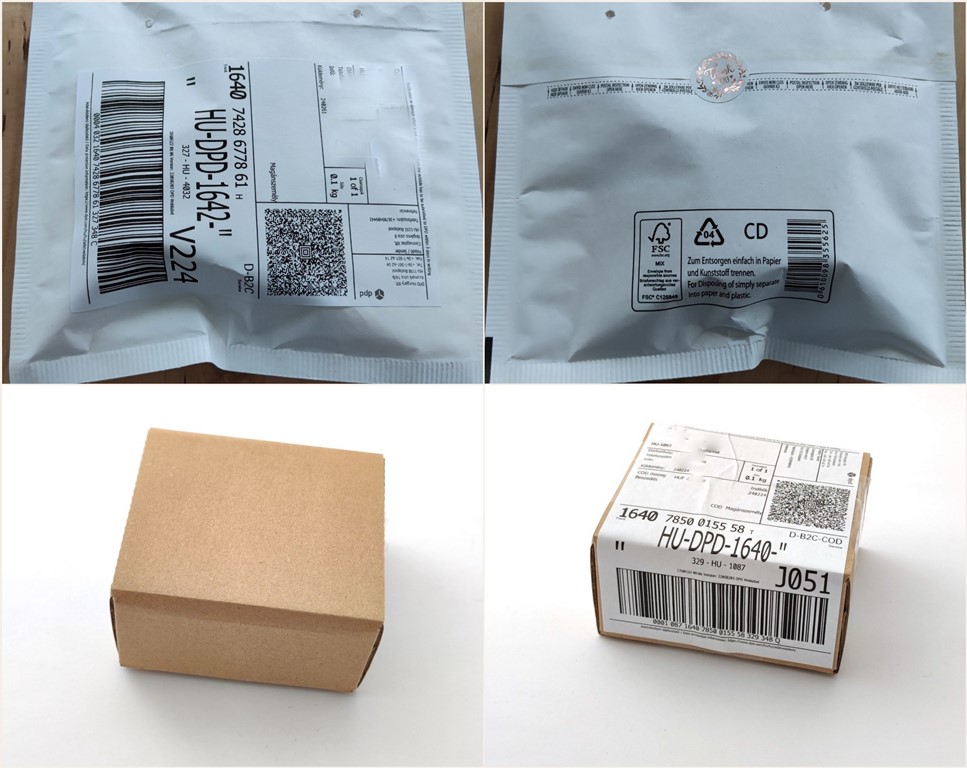 2. Can I ask for decorative packaging?
Yes, you can ask. Although I think my plain white paper box jewelry holder is pretty elegant on its own. But you can ask for an extra bow or an extra box, paper bag or plastic gift bag. You can choose your own favorite. In the picture you can see what kind of packaging is possible, but if you have a different idea, tell me! You can see these in the picture: brown paper bag, white paper bag, white and red striped paper bag, white jewelry boxes (with sponge inside), paper box with hearts (there is no sponge in this one, but I pack the jewelry in bubble wrap), organza bag and gift bag in different colors (this is plastic).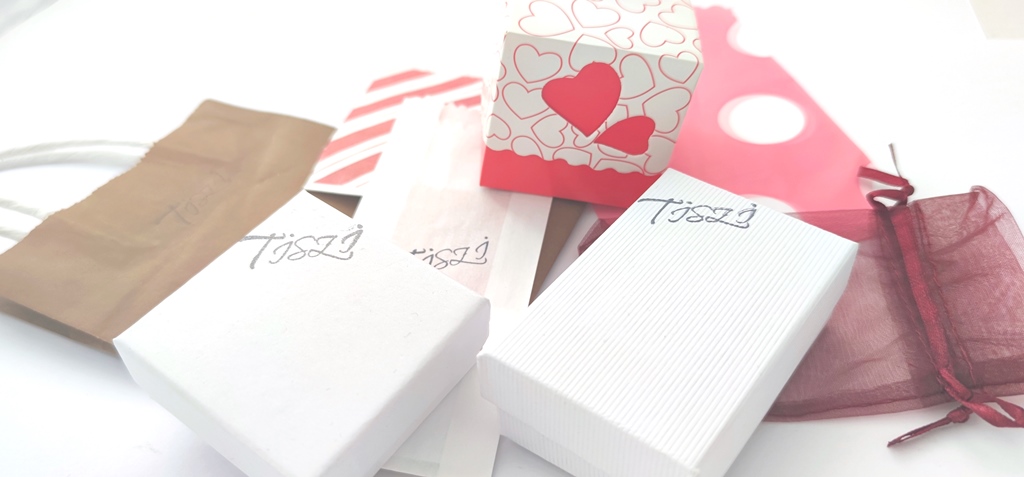 3. Can I request personalization for the packaging?
Yes. I can print small cards or stickers for you on it, next to it. You can send the package with a small card to your chosen one right away. I do not include an invoice in the package, because the invoicing is electronic, so it goes out to you immediately by email. I don't want to show pictures of this right now, because it's someone else's personal request, which I wouldn't release. Yours will be safe too if you ask for it!
4. Can I ask for the package to be delivered on a certain day?
Yes, you can ask. Our courier service usually works with 24-hour delivery. If you don't avoid each other, you can time the arrival of the packages very well.
Do you have any other questions that I didn't answer? Let's hear it!